Move Addons for Elementor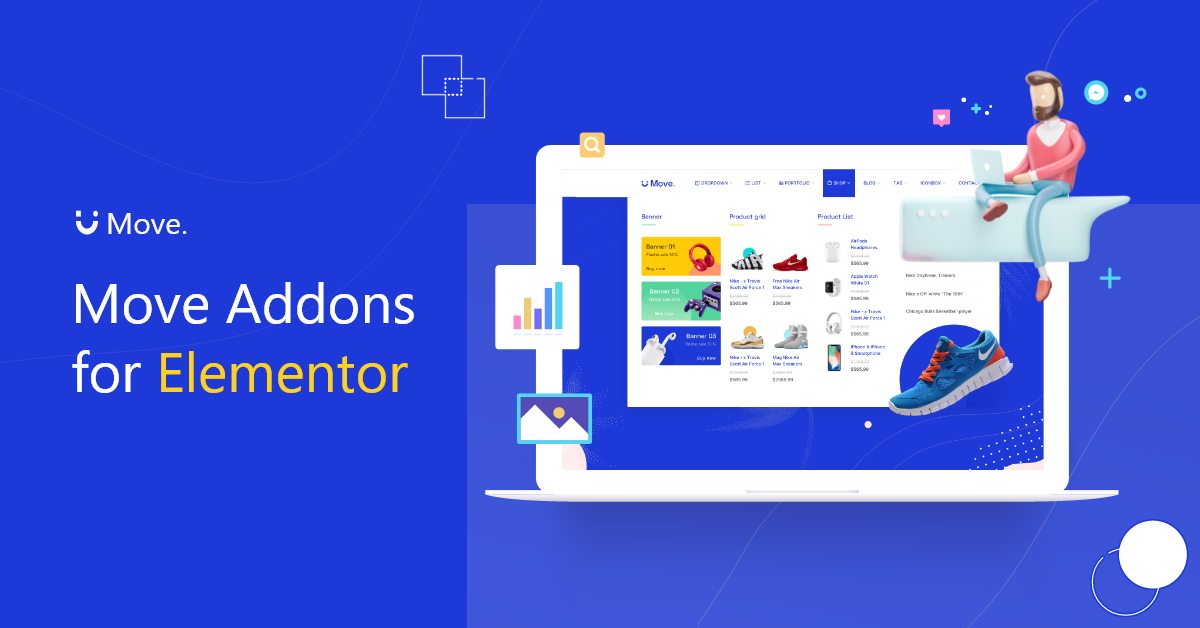 Move Addons WP plugin for Elementor Page builder to ensure a smooth experience with your growing WordPress website. MoveAddons is a powerful WordPress plugin that helps make all possible customizations of your site without the need of coding anything.
Complex information has been made accessible by presenting it in a graphical format through 40+ different free plugins. You can change the appearance or functionality of your website via enabling, disabling, checking and unchecking, and dragging & dropping elements.